Happy Hour
Mon - Fri 3:00 pm - 7:00 pm, Food Only Sun - Thu 9:00 pm - Close
$3

DOMESTIC BOTTLES

DOMESTIC BOTTLES

$5 BJ'S HANDCRAFTED SIGNATURE BEERS
CALL DRINKS
DARK HORSE WINES

BJ'S HANDCRAFTED SIGNATURE BEERS, CALL DRINKS, DARK HORSE WINES

1/2

SELECT APPETIZERS
OFF MINI DEEP DISH PIZZAS

SELECT APPETIZERS, OFF MINI DEEP DISH PIZZAS

$1

OFF COCKTAILS AND BJ'S SEASONAL & GUEST DRAFT BEERS

OFF COCKTAILS AND BJ'S SEASONAL & GUEST DRAFT BEERS
Invite Friends
Daily Brewhouse Specials
All Day, Monday Through Thursday
Todays special is $30.95 PRIME RIB* SPECIAL.
Sunday

$30.95 PRIME RIB* SPECIAL

Monday

HALF OFF ANY LARGE PIZZA

Tuesday

$4 PIZOOKIE®

Wednesday

$11 LOADED BURGER

Thursday

$17.50 SLOW-ROASTED ENTREE AND DESSERT

Friday

$30.95 PRIME RIB* SPECIAL

Saturday

$30.95 PRIME RIB* SPECIAL
Order Now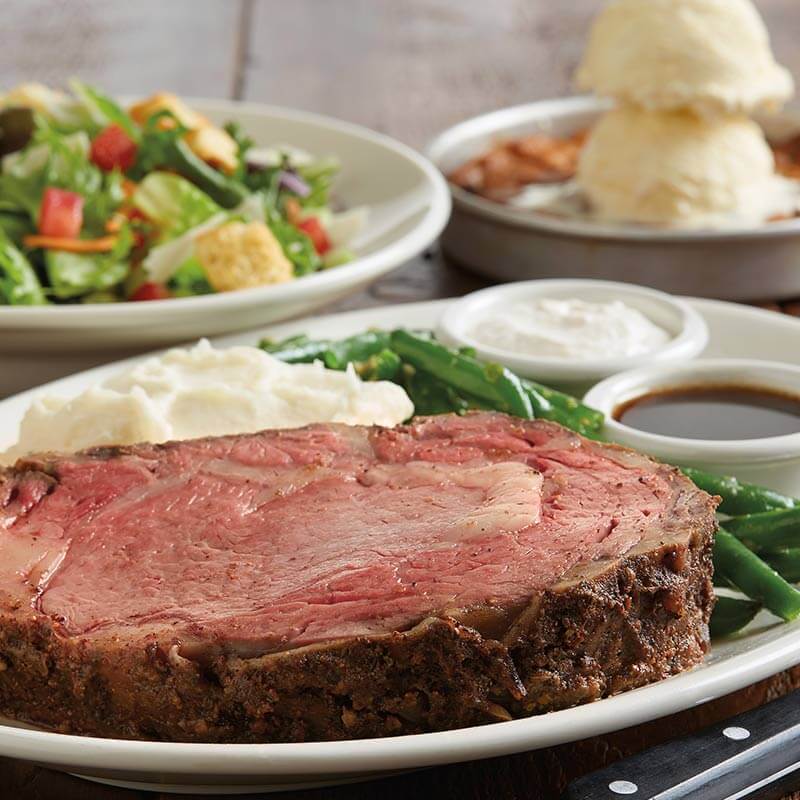 BJ's Beer Dinners
Monday, Feb 27 @ 6:30 pm
Join us for a five-course dinner featuring delicious hoppy beers from Lagunitas Brewing Company! Starting on founder Tony Magee's stove in Northern California in 1993, Lagunitas Brewing Company has been crafting hop-forward award-winning beers ever since. BJ's culinary and brewing teams paired several of Lagunitas' best-selling beers with some of our favorite BJ's menu items. The dinner will also feature BJ's popular Hazy IPA, Zany Zitrus. Don't miss out!
Reserve Your Beer Dinner Now!
Prepaid Reservations $45 Per Guest†
Day of Event $50 Per Person†
$30 Per Designated Driver (Food Only)†
††Not including tax and gratuity. For prepaid reservations made prior to day of dinner, $30 for food and $15 for beer, totaling $45 per person. $50 per person the day of the dinner. $35 for food and $15 for beer, totaling $50 per person. Sorry, Beer Dinners are not eligible for BJ's Premier Rewards PLUS points.
Register Now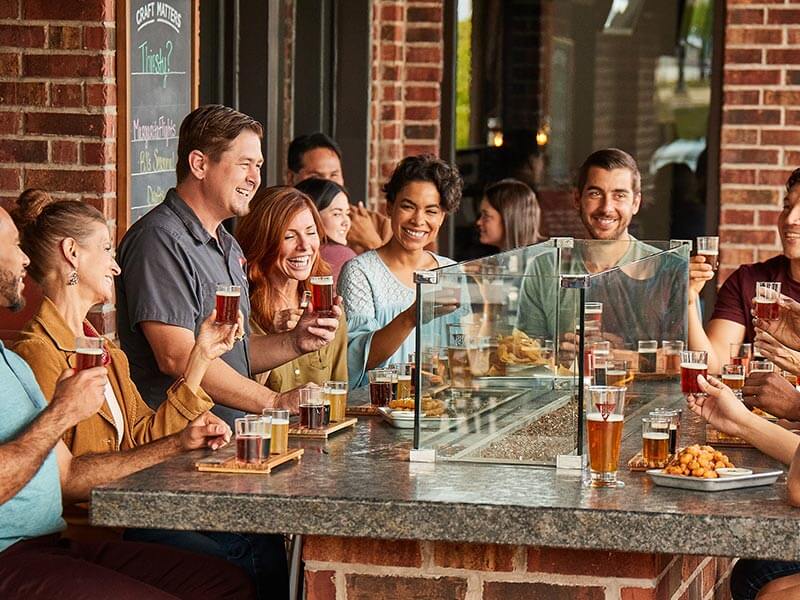 What's On Tap
What's on Tap at BJ's Restaurant & Brewhouse Oviedo?
Of course, nothing complements a slice of pizza (or any of our entrees, for that matter) quite like a cold, frosty beer. BJ's Restaurant & Brewhouse has taken home more than 200 awards for our beers, including gold medals at the World Beer Cup and the Great American Beer Festival! Our 11 flagship beers that are always on tap represent a huge variety of favorite styles. We also offer rotating beers, including craft beers from Florida microbreweries and BJ's own seasonal brews. When you arrive, ask your bartender or server about what's on tap today.
Oviedo BJ's Restaurant & Brewhouse: Serving UCF Students, Faculty and Families
Located just off State Road 417 less than 15 minutes from the main University of Central Florida campus, the BJ's Restaurant location in Oviedo is proud to serve our award-winning beers, signature pizzas and more to the Northern Orlando suburbs. You'll find us in Oviedo Park Crossing just south of Oviedo Mall.
If you're looking for a midnight snack or a late-night bite, BJ's Restaurant & Brewhouse is open later than most restaurants in our area. We're open until midnight on weeknights and 1:00 am on weekends! Delivery is also available late. Give us a call and speak to a host or hostess about our delivery service until 11:30 pm