Happy Hour
Available in the bar only
Mon - Fri 3:00 pm - 7:00 pm, Food Only Sun - Thu 9:00 pm - Close
$3 DOMESTIC BOTTLES
CHIPS & DIPS

DOMESTIC BOTTLES, CHIPS & DIPS

$5 BJ'S HANDCRAFTED SIGNATURE BEERS
DARK HORSE WINES

BJ'S HANDCRAFTED SIGNATURE BEERS, DARK HORSE WINES

$6 BREWHOUSE MARGARITA
CALL DRINKS
SELECT APPETIZERS

BREWHOUSE MARGARITA, CALL DRINKS, SELECT APPETIZERS

1/2

OFF MINI DEEP DISH PIZZAS

OFF MINI DEEP DISH PIZZAS

$1

OFF BJ'S SEASONAL & GUEST DRAFT BEERS

OFF BJ'S SEASONAL & GUEST DRAFT BEERS
Invite Friends
Daily Brewhouse Specials
All Day, Monday Through Thursday
Todays special is $32.95 PRIME RIB* SPECIAL.
Sunday

$32.95 PRIME RIB* SPECIAL

Monday

HALF OFF ANY LARGE PIZZA

Tuesday

$4 PIZOOKIE®

Wednesday

$11 LOADED BURGER

Thursday

$17.50 SLOW-ROASTED ENTREE AND DESSERT

Friday

$32.95 PRIME RIB* SPECIAL

Saturday

$32.95 PRIME RIB* SPECIAL
Order Now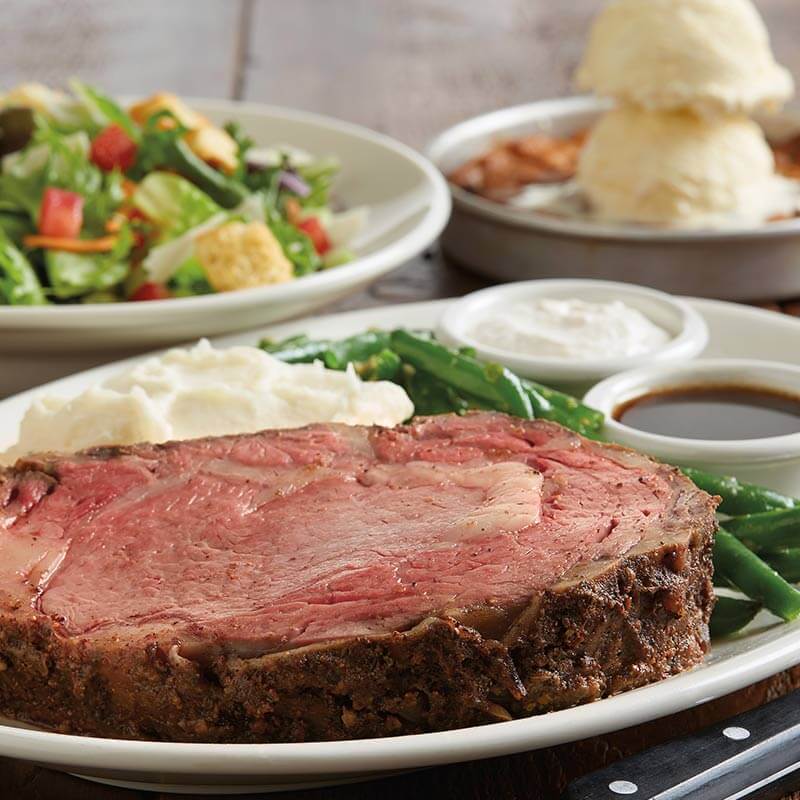 BJ's Beer Dinners
Tuesday, Oct 4 @ 6:30 pm Sold Out
Join us for our 5- Course Holiday Prime Rib Beer Dinner featuring winter warmers and holiday beers from some of the world's best craft brewers. Includes BJ's 22nd Annual Grand Cru paired with delicious BJ's food items. 

What's On Tap
What's on Tap at the Bar?
Sometimes, on a really hot day, the only thing that truly cools you off is a crisp, golden American light beer. At BJ's Restaurant & Brewhouse, our own LightSwitch® Lager is a flavorful take on the same old light beer, and it's perfect for those sweltering summer afternoons. Unlike the mass-produced light lagers made by the big guys, BJ's LightSwitch® Lager is made with traditional malts. No rice or corn added.
BJ's Restaurant & Brewhouse Locations: Mesa, AZ| The City's Best Deep Dish Pizza
Since 2005, BJ's Restaurant & Brewhouse has been a fixture of the Mesa restaurant scene, and the best place to go for deep dish pizza and handcrafted beer. Open late all week long with service for lunch and dinner, we're always here to show you why Craft Matters®. That's our slogan because we truly believe it. Our pizzas, beers and all our appetizers, entrees, desserts and beverages are delicious because we craft them all with quality ingredients and serve them with a smile. Stop by our inviting dining room for a meal or ask about take out or our new delivery service.
You don't have to be superstitious to enjoy a delicious meal and a drink at BJ's Restaurant & Brewhouse in Mesa, AZ—but it helps. After all, we're located on East Superstition Springs Blvd. in Superstition Springs right off the Superstition Freeway (Hwy. 60). Which should make it easy enough to find us ... knock on wood!