Happy Hour
Mon - Fri 3:00 pm - 7:00 pm, Food Only Sun - Thu 9:00 pm - Close
$3

DOMESTIC BOTTLES

DOMESTIC BOTTLES

$5 BJ'S HANDCRAFTED SIGNATURE BEERS
CALL DRINKS
DARK HORSE WINES

BJ'S HANDCRAFTED SIGNATURE BEERS, CALL DRINKS, DARK HORSE WINES

1/2

SELECT APPETIZERS
OFF MINI DEEP DISH PIZZAS

SELECT APPETIZERS, OFF MINI DEEP DISH PIZZAS

$1

OFF COCKTAILS AND BJ'S SEASONAL & GUEST DRAFT BEERS

OFF COCKTAILS AND BJ'S SEASONAL & GUEST DRAFT BEERS
Invite Friends
Daily Brewhouse Specials
All Day, Monday Through Thursday
Todays special is $4 PIZOOKIE®.
Sunday

$30.95 PRIME RIB* SPECIAL

Monday

HALF OFF ANY LARGE PIZZA

Tuesday

$4 PIZOOKIE®

Wednesday

$11 LOADED BURGER

Thursday

$17.50 SLOW-ROASTED ENTREE AND DESSERT

Friday

$30.95 PRIME RIB* SPECIAL

Saturday

$30.95 PRIME RIB* SPECIAL
Order Now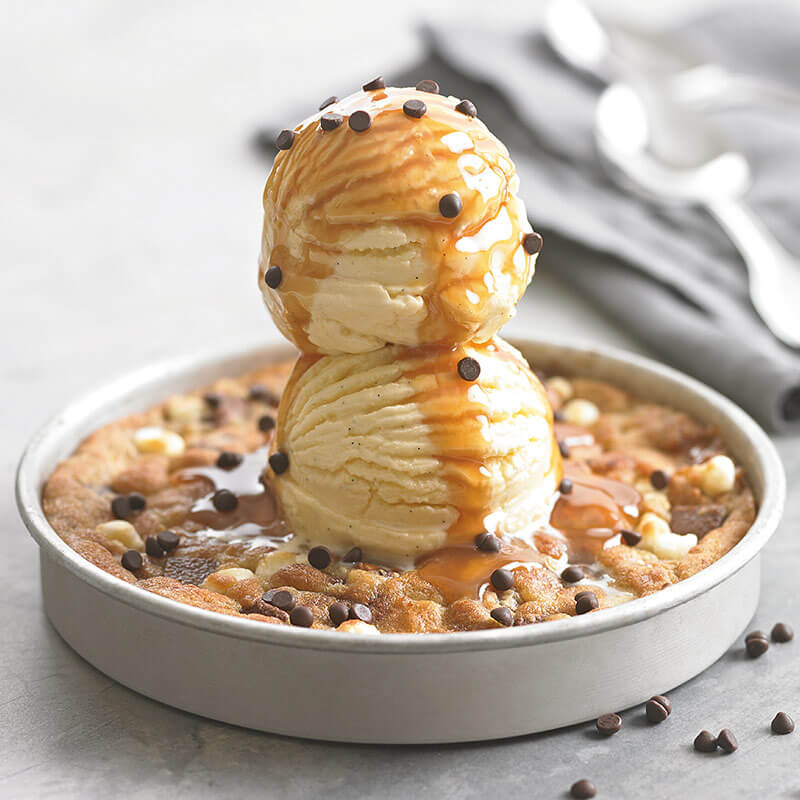 What's On Tap
As you might have guessed from our name, we offer more than just great food. BJ's Restaurant & Brewhouse has been crafting great beer since 1996, during which time our beers have earned more than 160 awards. Choose from one of our 11 beers always on tap or look through our rotating seasonal selections. No matter what your taste in beer is, you'll find something you love here. We even offer our special LightSwitch® Lager, a flavorful alternative to mass-produced light lagers.
BJ's Restaurant & Brewhouse in Tucson, Arizona: Just South of the Tucson Mall on Oracle
Ever since we got here in 2005, BJ's Restaurant & Brewhouse has been one of the best places to eat in Tucson. Located on Oracle, we're just across the street from the Tucson Mall and only 13 minutes from the University of Arizona. In addition, we're adjacent to the soccer grounds, putting us on the main thoroughfare from north to south in Tucson.
Being located close to the University and across from one of the nation's busiest malls gives our BJ's Restaurant & Brewhouse a vibrant and distinctive feel. We serve lots of people from all over the country, and we're also a favorite for loyal regulars who have found BJ's to be the place to go for a bite to eat, to drink a beer or to enjoy a late-night study break. Tucson is a highly seasonal city, but our community of regular customers has kept BJ's Restaurant & Brewhouse thriving year-round. We're open late seven days a week, making us the perfect place to hang out, and our daily specials mean you can always expect something fun.