Happy Hour
Available in the bar only
Mon - Fri 3:00 pm - 7:00 pm, Food Only Sun - Thu 9:00 pm - Close
$3 DOMESTIC BOTTLES
CHIPS & DIPS

DOMESTIC BOTTLES, CHIPS & DIPS

$5 BJ'S HANDCRAFTED SIGNATURE BEERS
DARK HORSE WINES

BJ'S HANDCRAFTED SIGNATURE BEERS, DARK HORSE WINES

$6 BREWHOUSE MARGARITA
CALL DRINKS
SELECT APPETIZERS

BREWHOUSE MARGARITA, CALL DRINKS, SELECT APPETIZERS

1/2

OFF MINI DEEP DISH PIZZAS

OFF MINI DEEP DISH PIZZAS

$1

OFF BJ'S SEASONAL & GUEST DRAFT BEERS

OFF BJ'S SEASONAL & GUEST DRAFT BEERS
Invite Friends
Daily Brewhouse Specials
All Day, Monday Through Thursday
Todays special is $32.95 PRIME RIB* SPECIAL.
Sunday

$32.95 PRIME RIB* SPECIAL

Monday

HALF OFF ANY LARGE PIZZA

Tuesday

$4 PIZOOKIE®

Wednesday

$11 LOADED BURGER

Thursday

$17.50 SLOW-ROASTED ENTREE AND DESSERT

Friday

$32.95 PRIME RIB* SPECIAL

Saturday

$32.95 PRIME RIB* SPECIAL
Order Now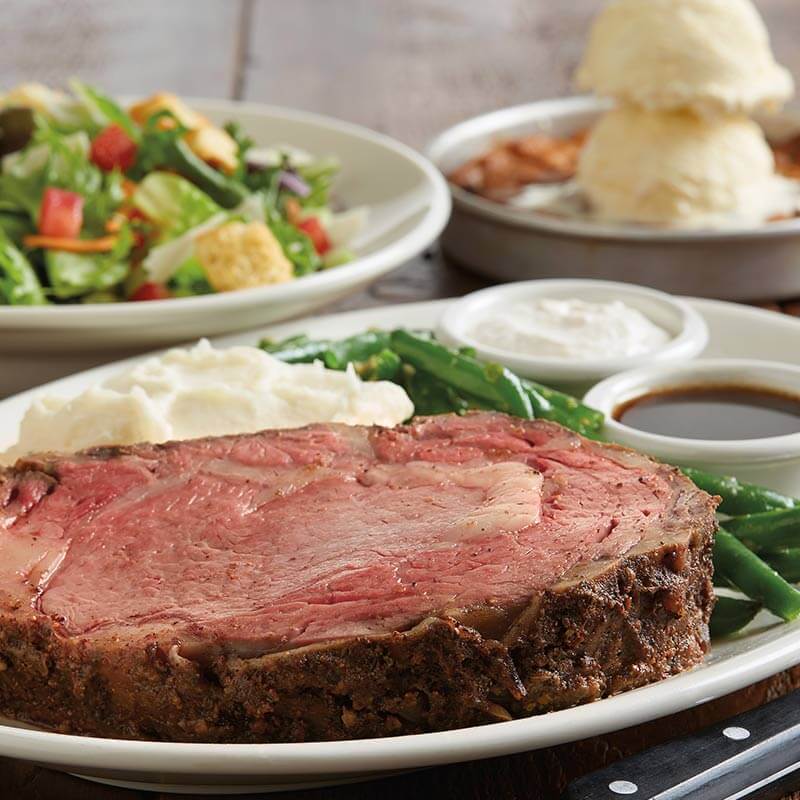 BJ's Beer Dinners
Monday, Feb 27 @ 6:30 pm
Join us for a five-course dinner featuring delicious hoppy beers from Lagunitas Brewing Company! Starting on founder Tony Magee's stove in Northern California in 1993, Lagunitas Brewing Company has been crafting hop-forward award-winning beers ever since. BJ's culinary and brewing teams paired several of Lagunitas' best-selling beers with some of our favorite BJ's menu items. The dinner will also feature BJ's popular Hazy IPA, Zany Zitrus. Don't miss out!
Reserve Your Beer Dinner Now!
Prepaid Reservations $45 Per Guest†
Day of Event $50 Per Person†
$30 Per Designated Driver (Food Only)†
††Not including tax and gratuity. For prepaid reservations made prior to day of dinner, $30 for food and $15 for beer, totaling $45 per person. $50 per person the day of the dinner. $35 for food and $15 for beer, totaling $50 per person. Sorry, Beer Dinners are not eligible for BJ's Premier Rewards PLUS points.
Register Now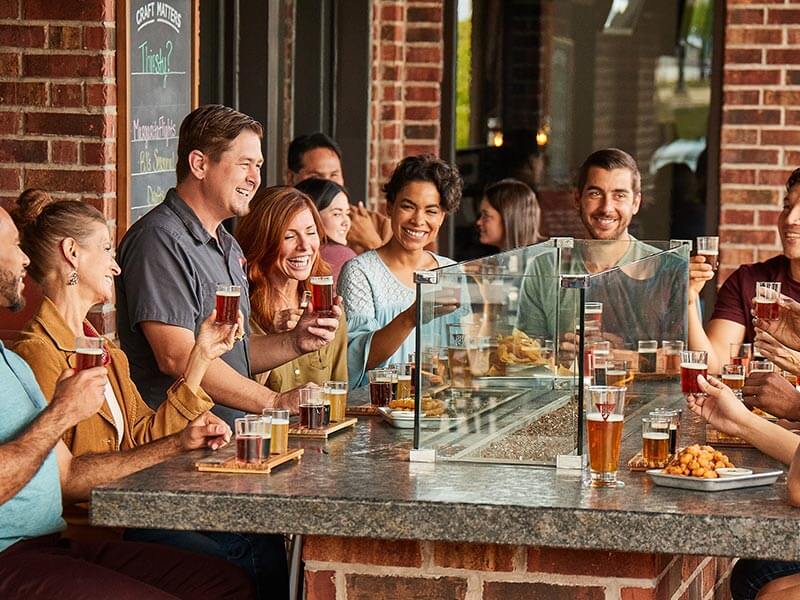 What's On Tap
What's Pouring at BJ's Restaurant & Brewhouse in Cerritos?
All 11 of our handcrafted beers are available year-round, along with rotating seasonal beers and a selection of brews from local craft brewers. This, plus our full bar, selection of wines and all the nonalcoholic drinks you expect from a full-service restaurant, means we've got whatever wets your whistle best. On those sweltering summer afternoons, a pint of BJ's Harvest Hefeweizen®, a Bavarian-style Wheat Beer, offers sweet, fruity refreshment with subtle notes of spice and yeast. It's just what you need to shake off the heat.
BJ's Restaurant & Brewhouse Locations: Cerritos, CA, near Cerritos Auto Square
Getting to BJ's Restaurant & Brewhouse in Cerritos is easy—we're' located right off the 605 Freeway just one exit south of where it meets the 91! That means you'll find us right across from the Los Cerritos Center mall and next to Cerritos Auto Square, the world's largest auto mall. Stop by for a delicious, refreshing beer after a long day of car shopping! We promise not to sing the jingle.
Let us host your birthday party, business meeting or family gathering! Our semi-private back room gives you a dedicated area for groups of up to 100 guests. And with our broad selection of entrees, appetizers and desserts, everyone in your party is sure to find something they'll love. No matter how big (or small) your group, our friendly staff will make sure you have a great time at BJ's Restaurant on 183rd Street in Cerritos.