Daily Brewhouse Specials
All Day, Monday Through Thursday
Todays special is $30.95 PRIME RIB* SPECIAL.
Sunday

$30.95 PRIME RIB* SPECIAL

Monday

HALF OFF ANY LARGE PIZZA

Tuesday

$4 PIZOOKIE®

Wednesday

$11 LOADED BURGER

Thursday

$17.50 SLOW-ROASTED ENTREE AND DESSERT

Friday

$30.95 PRIME RIB* SPECIAL

Saturday

$30.95 PRIME RIB* SPECIAL
Order Now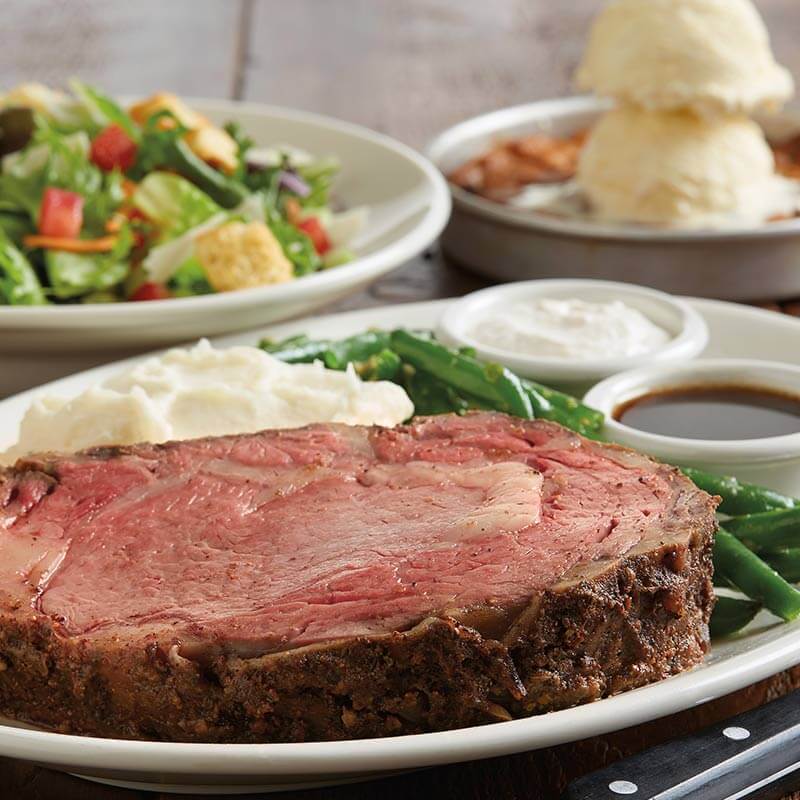 BJ's Beer Dinners
Monday, Feb 27 @ 6:30 pm
Join us for a five-course dinner featuring delicious hoppy beers from Lagunitas Brewing Company! Starting on founder Tony Magee's stove in Northern California in 1993, Lagunitas Brewing Company has been crafting hop-forward award-winning beers ever since. BJ's culinary and brewing teams paired several of Lagunitas' best-selling beers with some of our favorite BJ's menu items. The dinner will also feature BJ's popular Hazy IPA, Zany Zitrus. Don't miss out!
Reserve Your Beer Dinner Now!
Prepaid Reservations $45 Per Guest†
Day of Event $50 Per Person†
$30 Per Designated Driver (Food Only)†
††Not including tax and gratuity. For prepaid reservations made prior to day of dinner, $30 for food and $15 for beer, totaling $45 per person. $50 per person the day of the dinner. $35 for food and $15 for beer, totaling $50 per person. Sorry, Beer Dinners are not eligible for BJ's Premier Rewards PLUS points.
Register Now
What's On Tap
What's on Tap at BJ's Restaurant near Indiana University Bloomington?
Make BJ's Restaurant & Brewhouse your local watering hole! Our huge selection of nonalcoholic beverages, our massive full bar and our long list of bottled wines makes our drink selection the very best in town. On top of all of that, you'll find BJ's very own award-winning handcrafted beers. Always on draft, BJ's flagship beers are available in all your favorite styles, from light lagers and ales to dark porters and robust stouts. Ask about our available seasonal beers and to see what else we have on tap from regional craft brewers.
BJ's Restaurant & Brewhouse: The Best Pizza in Bloomington, IN
Located at College Mall just a few minutes' drive from the main Indiana University campus, BJ's Restaurant & Brewhouse is one of the newest restaurants serving your Indiana Hoosiers. Opened in 2017, our unique take on the classic Chicago-style deep dish pizza is quickly becoming a Bloomington favorite. Best of all, we're open late so you can always find a great bite to eat after a late class or just find a quiet, comfortable place to share a beer with friends and loved ones. We're open until midnight each weeknight and 1:00 am on Fridays and Saturdays. Become the hero of your study group and pick up BJ's curbside, so you can have a hot, fresh BJ's pizza back at your home, office, apartment or dorm room.