Restaurant Hours
11:00AM - 12:00AM Monday - Thursday
11:00AM - 1:00AM Friday - Saturday
11:00AM - 12:00AM Sunday

BJ's Restaurant & Brewhouse in Evansville, IN: Deep Dish Pizza and a Whole Lot More
Since 1978, BJ's Restaurant & Brewhouse has been cooking up our signature Deep Dish Pizzas and pairing them with delicious beers in a casual pub setting. Today, we're expanding across the country with a huge menu! You'll not only find Deep Dish Pizza on our menu, but tavern-cut thin crust and gluten-free pizzas as well. Plus, a whole bistro menu that includes favorites from burgers and sandwiches to pasta, soup, salad, Slow-Roasted Entrees and EnLIGHTened Entrees®! Be sure to browse our EnLIGHTened Favorites menu when you're looking for something on the lighter side that's still crafted with care and will taste delicious. We strive to offer a little something for everyone at BJ's Restaurant & Brewhouse.
BJ's Restaurant in Evansville: What's On Tap?
At every BJ's Restaurant & Brewhouse, you'll find we're always tapping our 11 signature beers and our gluten-free BJ's Berry Burst Cider®. However, we've got way, way more than 12 taps. We're always supplementing our beer list with fresh kegs from local craft brewers, macrobrew favorites, ciders and BJ's brewmasters' very own rotating seasonal beers. Stop by today to see what kegs we've just tapped. With our huge selection, you'll find a beer that pairs perfectly with your meal, your mood or just the weather outside.
BJ's Restaurant & Brewhouse in Evansville, IN, Location Details
We invite you to visit BJ's Restaurant & Brewhouse in Evansville, located on North Green River Road right in front of the main entrance to Eastland Mall. Getting here from Downtown Evansville is easy when you head east on the Lloyd Expressway. We're also just a 15-minute drive from the Kentucky border and the Ohio River.
Our convenient location and comfortable dining area make BJ's Restaurant the place to go for lunch, dinner or drinks. Next time you need a place to accommodate a large gathering, we'd love to host. Or, ask us about our catering services. When you're on the go and don't have time to enjoy our dining room, we're still here for you with takeout and curbside service and even delivery through your favorite apps. We can even deliver a fresh pizza, sides and beverages to nearby businesses, apartment complexes, Deaconess Gateway Hospital and St. Vincent Hospital Evansville. When you can't make it in, BJ's Restaurant & Brewhouse brings the meal to you!
Our Favorite
Hickory Brisket and Bacon Burger
The classic Chocolate Chunk Pizookie® is always popular, but I encourage you to try some of our other Pizookie® flavors. Around here, the Monkey Bread Pizookie® is a favorite. It's topped with butter, brown sugar and cinnamon, plus our rich vanilla bean ice cream!
General Manager
Our Favorite
Monkey Bread Pizookie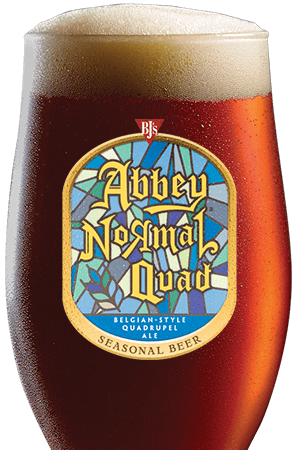 BJ's GOLIATH® IMPERIAL RED IPA