Happy Hour
Available in the bar only
Mon - Fri 3:00 pm - 7:00 pm, Sun - Thu 10:00 pm - Close
Invite Friends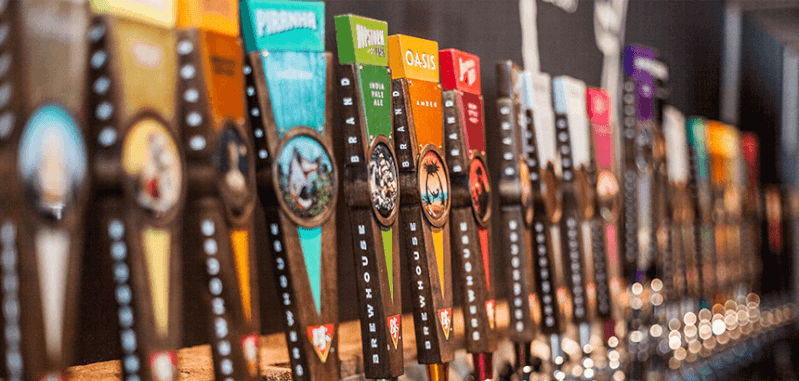 Daily Brewhouse Specials
All Day, Monday Through Thursday
Todays special is $15.95 SLOW-ROASTED SPECIALS.
Monday

HALF OFF PIZZA

Tuesday

$4 Pizookie®

Wednesday

$10 LOADED BURGER

Thursday

$15.95 SLOW-ROASTED SPECIALS
Order Now
What's On Tap
What's On Tap At BJ's Restaurant & Brewhouse
With such a big menu, it'll take a wide variety of beers to make sure each meal has a perfect pairing. Fortunately, that's exactly what you'll find at BJ's Restaurant & Brewhouse. Our Sterling Heights location offers more than 30 taps with all sorts of delicious craft and macro beers. It begins with our very own flagship beers, 11 delicious creations that range from light lagers to robust stouts and heavy-hitting IPAs, plus our gluten-free Berry Burst Cider®. Don't forget to ask your server about a new BJ's seasonal beer from our master brewing team. This is just a preview of our available taps! You can also choose from macrobrews, local craft brews and more plus all your favorite non-alcoholic refreshments and BJ's Handcrafted Sodas.
BJ's Restaurant & Brewhouse In Sterling Heights, MI Location Details
You'll find BJ's Restaurant & Brewhouse in Sterling Heights on the north side of the Lakeside Mall just off Hall Rd. We're just a short drive from the Macomb Community College Center Campus and minutes from the Ford Van Dyke Transmission Plant.
We look forward to seeing you after class or after clocking out! And since we're open late, you can join us for that late night study session or hang out after dinner and enjoy an extra cocktail or two. We're open until midnight on weekdays and 1:00 am on Friday and Saturday.
Can't make it in to BJ's Restaurant & Brewhouse at all? Let BJ's come to you! Give us a call and ask about our catering, delivery and takeout options.