Take Out

Delivery

11:00am - 8:00pm

Curbside Pickup

11:00am - 9:00pm
Address
Next to the only mall in Winston-Salem, Hanes Mall.
Restaurant Hours
11:00AM - 11:00PM Monday - Thursday
11:00AM - 12:00AM Friday - Saturday
11:00AM - 11:00PM Sunday

Take Out

Delivery

11:00am - 8:00pm

Curbside Pickup

11:00am - 9:00pm
Find Amazing Food, Award-Winning Beer, and Community Spirit at BJ's Restaurant & Brewhouse in Winston-Salem, NC
BJ's Restaurant & Brewhouse is a truly special place that's proud to be part of the Winston-Salem community. We provide food for a local brewery on a monthly basis to create and maintain a symbiotic relationship, bolstering sales at both locations. Keep on reading to learn more, then come see for yourself what makes BJ's Restaurant & Brewhouse so special!
Here at BJ's Restaurant & Brewhouse, we like to say that we were born in pizza. Almost forty years ago we began as a small pizza shop, and we've continued to hone our pizza craft. Our hand-pressed deep dish pizza dough is the foundation of our Signature Deep Dish Pizza, which combines the best of Chicago-style and California-style pizza to create something truly great. Choose from one of our special varieties, like California Supreme pizza, Vegetarian pizza, Pepperoni Extreme pizza, or Spicy Hawaiian Chicken pizza--or build your own pizza! We also have Tavern-Cut Pizza and gluten-free options.
Not in the mood for pizza? No problem! BJ's Restaurant & Brewhouse in Winston-Salem has a large menu that's filled with all kinds of tantalizing food, from soup to ribs to tacos to Handcrafted Burgers (we've found that our Hickory Brisket and Bacon Burger is a particular favorite here in Winston-Salem). Our kids' menu will ensure that everyone enjoys their food here at BJ's Restaurant & Brewhouse. Just make sure that you save room for dessert: our Pizookie® is world-famous, and you can find it in an amazing number of varieties, from the Triple Chocolate Pizookie® with Ghirardelli™ to the Churro Pizookie® to the local favorite Monkey Bread Pizookie®!
We couldn't be a brewhouse without beer--and in addition to our amazing local guest taps, BJ's Restaurant & Brewhouse offers a stunning variety of beers that have won over 160 awards over the years! Tired of flavorless mass-produced light beer? You'll love our LightSwitch® Lager, which cuts calories without cutting flavor! We have a truly impressive selection, from our light and refreshing Brewhouse Blonde® to our intensely hoppy Hopstorm® IPA to our full-bodied and complex Tatonka® Stout--not to mention our seasonal offerings. Come by and try something today!
We are the first BJ's Restaurant & Brewhouse location in North Carolina, and we're pleased to be here! We're a perfect place for all kinds of activities: dates, dinner out, business lunches, special events, parties, or simply grabbing a beer and watching the game. We look forward to seeing you here at BJ's Restaurant & Brewhouse in Winston-Salem!
We are the first BJ's in North Carolina and we are thrilled to be here!
General Manager
Our Favorite
Hickory Brisket and Bacon Burger
BJ's GOLIATH® IMPERIAL RED IPA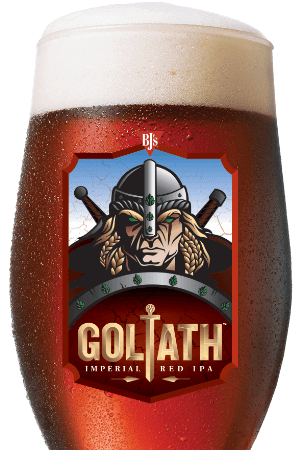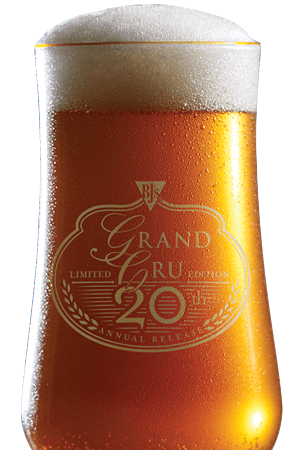 Happy Hour
Mon.-Thurs. 3PM-7PM Sun.-Thurs. 10PM-Close
$3 Chips & Dips, 1/2 off Mini Deep Dish Pizzas

$6 BJ's Brewhouse Burger and Select Appetizers

All Day, Every Day $5 BJ's Handcrafted Beers, Call Drinks and Dark Horse Wines
Buy discounted movie tickets at this BJ's location! For participating movie theater and pricing information please call the restaurant.
Movie and a Meal
Find restaurants