Happy Hour
Available in the bar only
Mon - Fri 3:00 pm - 7:00 pm, Food Only Sun - Thu 9:00 pm - Close
$3 DOMESTIC BOTTLES
CHIPS & DIPS

DOMESTIC BOTTLES, CHIPS & DIPS

$5 BJ'S HANDCRAFTED SIGNATURE BEERS
DARK HORSE WINES

BJ'S HANDCRAFTED SIGNATURE BEERS, DARK HORSE WINES

$6 BREWHOUSE MARGARITA
CALL DRINKS
SELECT APPETIZERS

BREWHOUSE MARGARITA, CALL DRINKS, SELECT APPETIZERS

1/2

OFF MINI DEEP DISH PIZZAS

OFF MINI DEEP DISH PIZZAS

$1

OFF BJ'S SEASONAL & GUEST DRAFT BEERS

OFF BJ'S SEASONAL & GUEST DRAFT BEERS
Invite Friends
Daily Brewhouse Specials
All Day, Monday Through Thursday
Todays special is $30.95 PRIME RIB* SPECIAL.
Sunday

$30.95 PRIME RIB* SPECIAL

Monday

HALF OFF ANY LARGE PIZZA

Tuesday

$4 PIZOOKIE®

Wednesday

$11 LOADED BURGER

Thursday

$17.50 SLOW-ROASTED ENTREE AND DESSERT

Friday

$30.95 PRIME RIB* SPECIAL

Saturday

$30.95 PRIME RIB* SPECIAL
Order Now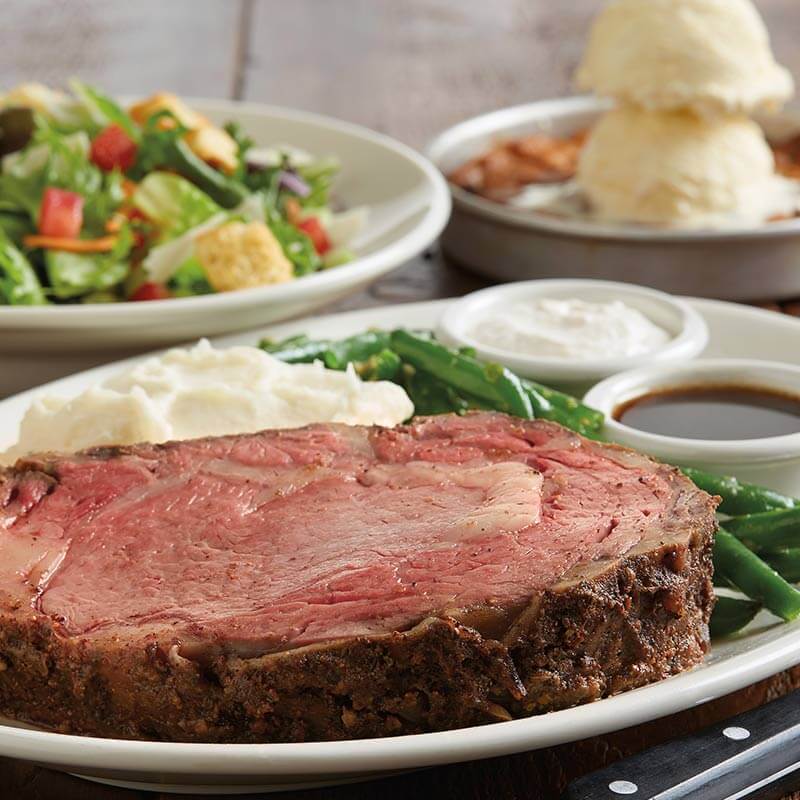 BJ's Beer Dinners
Monday, Feb 27 @ 6:30 pm
Join us for a five-course dinner featuring delicious hoppy beers from Lagunitas Brewing Company! Starting on founder Tony Magee's stove in Northern California in 1993, Lagunitas Brewing Company has been crafting hop-forward award-winning beers ever since. BJ's culinary and brewing teams paired several of Lagunitas' best-selling beers with some of our favorite BJ's menu items. The dinner will also feature BJ's popular Hazy IPA, Zany Zitrus. Don't miss out!
Reserve Your Beer Dinner Now!
Prepaid Reservations $45 Per Guest†
Day of Event $50 Per Person†
$30 Per Designated Driver (Food Only)†
††Not including tax and gratuity. For prepaid reservations made prior to day of dinner, $30 for food and $15 for beer, totaling $45 per person. $50 per person the day of the dinner. $35 for food and $15 for beer, totaling $50 per person. Sorry, Beer Dinners are not eligible for BJ's Premier Rewards PLUS points.
Register Now
What's On Tap
What's on Draft at BJ's Restaurant & Brewhouse in Henderson?
Our original Handcrafted Beers have won more than 200 national awards for our master brewing team! That means you'll feel like a winner no matter which of our many fine beers you choose to go with your meal. We invite you to try something mild and refreshing like a BJ's LightSwitch® Lager, something hoppy and bright like BJ's Piranha® Pale Ale or something dark and rich like BJ's PM Porter®. The choice is up to you! Or, if you're overwhelmed by all your options, just ask your server or bartender what beer pairs best with your meal.
Where to Find BJ's Restaurant & Brewhouse in the Las Vegas Valley
You'll find BJ's Restaurant & Brewhouse in the Silverado Park Place shopping center just south of the Las Vegas Beltway. We're a popular spot for local service industry professionals thanks to our spacious, inviting cocktail area and outdoor patio with umbrellas for when it's hot and heaters for when it's chilly. We also invite tourists to escape the clamor of the casinos and enjoy a great meal without the outrageous prices of the Strip.
And, like any place in the Las Vegas Valley worth its salt, BJ's Restaurant in Henderson is open late! Our delivery service is available until 11:30 pm each night, and our dining room is open until midnight during the week and 1:00 am on weekends. Stop by after a long shift for a cold beer and a midnight snack that we know will hit the spot.