Take Out

Delivery

11:00am - 8:00pm

Curbside Pickup

11:00am - 9:00pm
Restaurant Hours
11:00AM - 12:00AM Monday - Thursday
11:00AM - 1:00AM Friday - Saturday
11:00AM - 12:00AM Sunday

Take Out

Delivery

11:00am - 8:00pm

Curbside Pickup

11:00am - 9:00pm
BJ's Restaurant & Brewhouse in North Olmsted, OH Offers Amazing Food, Beer, and More!
When you want to find a place in North Olmsted that serves good food, good beer, and good times, look no further than BJ's Restaurant & Brewhouse! For nearly forty years we've been dedicated to bringing you an amazing experience; you can catch a small glimpse of what we offer here, but a visit to BJ's Restaurant & Brewhouse is the best way to see for yourself!
At BJ's Restaurant & Brewhouse, we like to say that we were born in pizza. BJ's started out as a small pizza shop, and though we've grown considerably since then, we've never forgotten our roots. Our Signature Deep Dish Pizza combines Chicago-style deep dish pizza with the innovation that Southern California pizza is known for. Try one of our delicious specialty Signature Deep Dish Pizzas like BJ's Classic Combo pizza, Chicken Bacon Ranch pizza, Great White pizza, or Vegetarian pizza, or build your own by choosing from a selection of tasty toppings!
Of course, we offer so much more than just pizza--we have an extensive menu full of delicious items that are sure to please. Start off with one of our Shareable Appetizers, flatbreads, soups, or salads, then dive right into the main course! You get to choose from a wide variety of foods, from Handcrafted Burgers to Enlightened Entrees®. Our New Orleans Jambalaya is a local favorite here in North Olmsted. Make sure that you save room for dessert, because you won't want to miss our world-famous Pizookie®! This amazing dessert comes in a number of different flavors, but we've found that the Salted Caramel Pizookie® is a favorite around here.
As our name implies, BJ's Restaurant & Brewhouse is more than just a restaurant: we have an excellent focus on beer. Over the years, our beers have won more than 160 awards; and with eleven standard varieties (plus guest taps and seasonal offerings), you're sure to find something that suits you. From our light and refreshing Brewhouse Blonde® and Harvest Hefeweizen® to the more complex Jeremiah Red® and Tatonka® stout, there's something for everyone. We even have a delicious alternative to mass-produced light beers: LightSwitch® Lager, an award-winning beer that cuts calories without sacrificing flavor!
BJ's Restaurant & Brewhouse is excited to be part of the North Olmsted community. Whatever brings you in, you're sure to find that BJ's is the perfect place. From first dates to family dinners, from work lunches to large gatherings, BJ's Restaurant & Brewhouse has the space and the cool atmosphere for it all. You can also stop by to watch the game and enjoy a beer! Come check out BJ's Restaurant & Brewhouse; we look forward to becoming your new favorite restaurant in North Olmsted!
We are excited to be a part of this community! We hope you come in for good food, good beer, and good times!
General Manager
Our Favorite
Hickory Brisket and Bacon Burger
BJ's GOLIATH® IMPERIAL RED IPA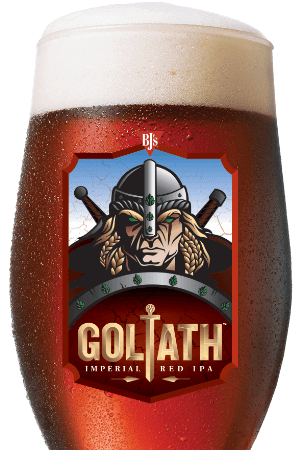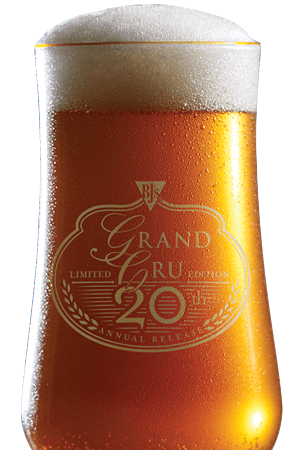 Buy discounted movie tickets at this BJ's location! For participating movie theater and pricing information please call the restaurant.
Movie and a Meal
Find restaurants