Take Out

Delivery

11:00am - 10:00pm

Curbside Pickup

11:00am - 9:00pm
Restaurant Hours
11:00AM - 12:00AM Monday - Sunday

Take Out

Delivery

11:00am - 10:00pm

Curbside Pickup

11:00am - 9:00pm
Find Great Food and Award-Winning Beer at BJ's Restaurant & Brewhouse in Warwick, Rhode Island
BJ's Restaurant & Brewhouse may have come on the scene over 300 years later than Warwick, but we're glad to finally be part of the community! We offer a unique dining experience that's perfect for just about everyone. Keep reading to learn a little more about what we offer--then, stop by and say hello!
BJ's Restaurant & Brewhouse started as a small pizza joint in 1978, and we've never forgotten our roots. Our BJ's Deep Dish Pizza is a thing of beauty, combining Chicago-style deep dish with the innovation that made California-style pizza famous. BJ's Classic Combo Pizza is a favorite in Warwick, but be sure to try our many other varieties! Dietary restrictions are no problem: in addition to our Vegetarian Pizza and our Build-Your-Own Pizza option, we also have Gluten-Free Pizza.
Of course, we offer so much more than just pizza--we have a remarkably diverse menu that's filled with a variety of delicious foods! Our Shareable Appetizers are a great way of starting out the evening, or you can dive right in to a variety of sandwiches, Handcrafted Burgers, soups and salads, pasta favorites and more. Watching calories? You'll love BJ's EnLIGHTened Entrees®. Of course, there are times when you just have to dig into a Hickory Brisket and Bacon Burger! Just don't forget to save room for our renowned Pizookie® dessert!
The beers at BJ's Restaurant & Brewhouse are more than just good: they're award-winning. Bringing home medals from prestigious competitions like the World Beer Cup and the Great American Beer Festival, these beers are sure to impress. We offer eleven signature beers and cider, as well as more than ten rotating seasonal beers, so you can always try something new! We also offer wine and non-alcoholic beverages.
Good food and drink are only part of the equation. BJ's Restaurant & Brewhouse in Warwick is a big building that's designed to be attractive and comfortable. Whether you're going out on a date, eating out with family, or just looking for a place to have a few beers and watch the game, you'll find that BJ's is the perfect place to go. Stop by for your next outing; we look forward to seeing you soon!
Bringing Wicked Good Craft Beer and Food to the Ocean State!
General Manager
Our Favorite
Hickory Brisket and Bacon Burger
BJ's GOLIATH® IMPERIAL RED IPA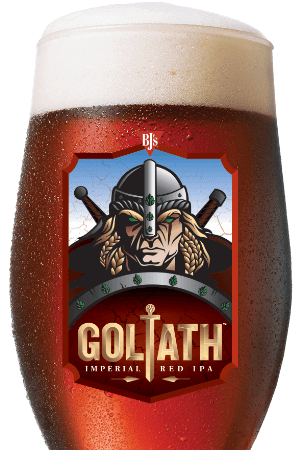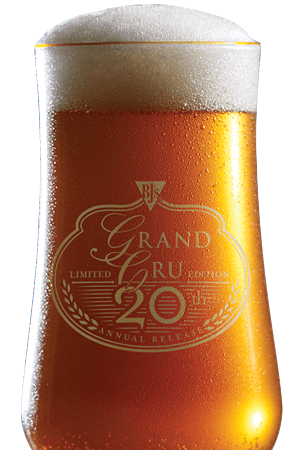 Happy Hour
Mon.-Thurs. All Day, Friday until 6pm, Available in the Bar Only
$3 DOMESTIC BOTTLES

$5 CALL DRINKS and Dark Horse Wines

$5 BJ's Handcrafted Signature Beers